Internal Changes is where Meaning lies.
The Future Does Not Fit in the Containers of the Past. Edition 12.
Too much math and too little meaning.
David Orr is a poetry critic for the New York Times who a few years ago wrote a book called "Beautiful and Pointless". In the opening chapter titled "the personal" he seeks to show how "private" and "personal" are two very different things.
David provides a list of sentences:
Bob Smith was born on November 9, 1971.
Bob Smith's favorite password is "nutmeg456"
Bob Smith's Social Security number is 987-65-4320
Bob Smith has a foot fetish.
As a child, Bob Smith had an imaginary friend named Mr Pigwort.
Whenever Bob Smith hears the sound of a high wind, it makes him think of his wife, who died ten years earlier, and he hears her voice faintly calling, as if from a great distance.
He notes that the first three sentences contain deeply private information but they don't seem personal like the last three.
Mr Orr then states:
"The point here is that our conception of "the personal" has to do more than the data of our lives, no matter how sensitive. It has to do with how we see ourselves, how we see others, how we imagine others see us, how they actually see us, and the potential embarrassment, joy, and shame that occur at the intersection of these different perspectives"
In an age obsessed with data we often believe that data can explain and data can convince.
To a point it may but often feels short
Because we choose with our hearts and use numbers to justify what we just did.
Looking is not the same as seeing
A few years ago I spent time at an exhibit in Modern Wing of the Art Institute of Chicago by a Los Angles artist named Uta Barth.
Ms Barth leverages photography in a novel way to get you to both see what you may not have seen but as importantly to make you forget what you are looking at but be aware of the resultant feeling.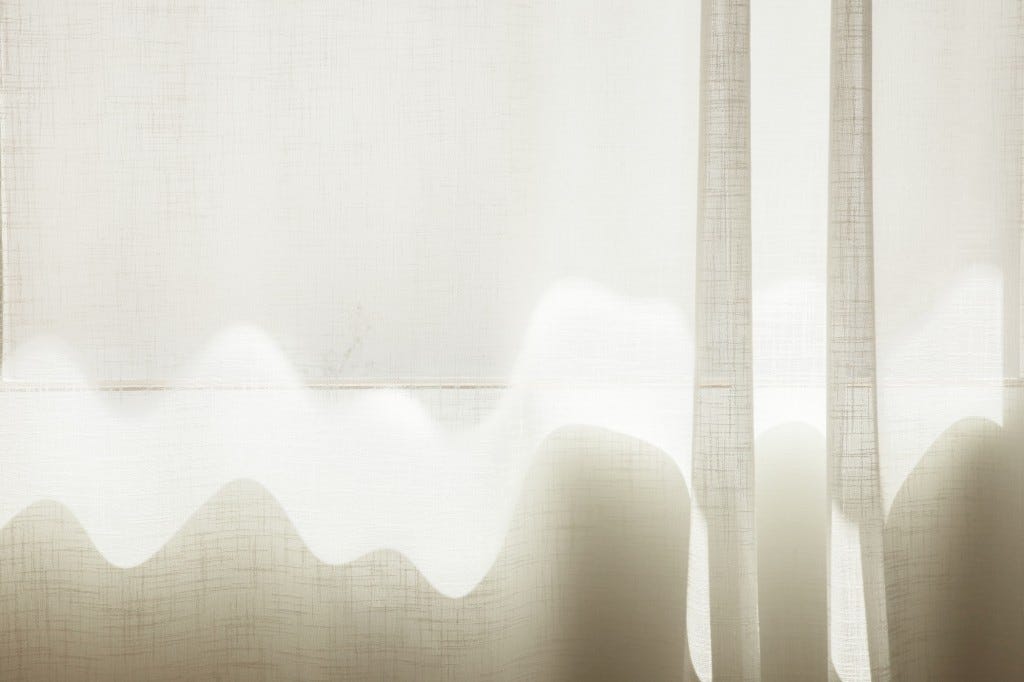 Her work which can be simple as conveying the feeling of light on a curtain or a shadow on a kitchen wall is inspired by a line from Robert Irwin which goes…"Seeing is forgetting the name of the thing one sees".
We often look but do we see ?
The Garden Inside
Over the past few months to escape the physical constraints of the Covid-19 ,in ways that are both safe and enriching, my wife plots weekend day trips to parks, gardens and farms (lavender, sunflower, pumpkin…) within a two hour drive of Chicago .
Have always enjoyed parks and gardens and am lucky to live by the lakefront in Chicago which is adorned with parks. These are great spaces to reflect, refresh and repair, particularly in these constrained times.
One of the parks in Chicago—Lurie Garden in Millenium Park— has been designed by Pier Oudolf who is considered among the greatest Landscape Designers in the World (he also landscape designed the High Line in New York). His books are filled with breathtaking foliage that integrate and blend into nature likes works of art.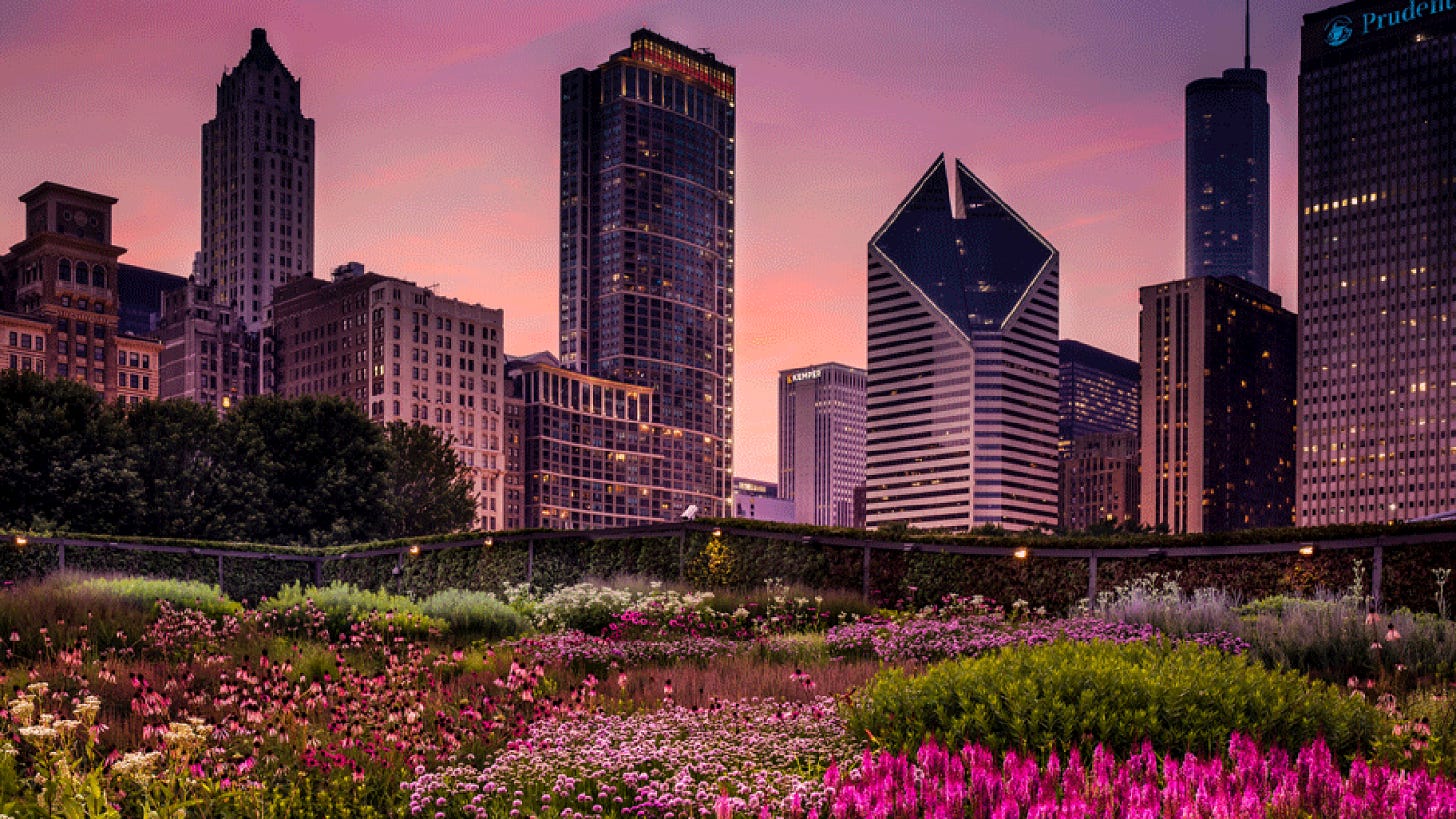 But there is one garden that I believe stands above them all
In the Charlevoix region of Quebec there lies a private garden which covers more than 20 acres and is called Les Quatre Vents ( The Four Winds). It is considered amongst the finest private gardens in the world ( it is opened a few times a year to the public).
The garden was created by one person, Francis Cabot, as his life work that blends creativity and passion and it is simply the most breathtaking places one can imagine.
Francis Cabot believed that Gardens are like art and have the power to change you. And unlike other art, which may affect you differently over time, because you have changed over time, a garden is itself always changing. Francis designed his Garden to lift the soul of people who walked through it.
He wanted you to come out different after the experience.
Cabot has sculpted, designed and tended a variety of different types of structures and styles —a total of 24 different experiences—including a Japanese garden, a French Pigeonnier – pigeonnier is French for both pigeon coop and pigeonhole – and integrated water ways and a variety of bridges all using natural materials from place of origin. The Japanese tea house was built by Japanese artists using wood from Japan that was aged for years.
Here is a peek at Les Quatre Vents…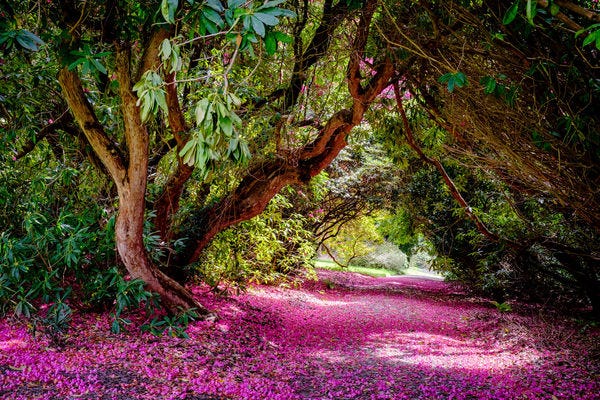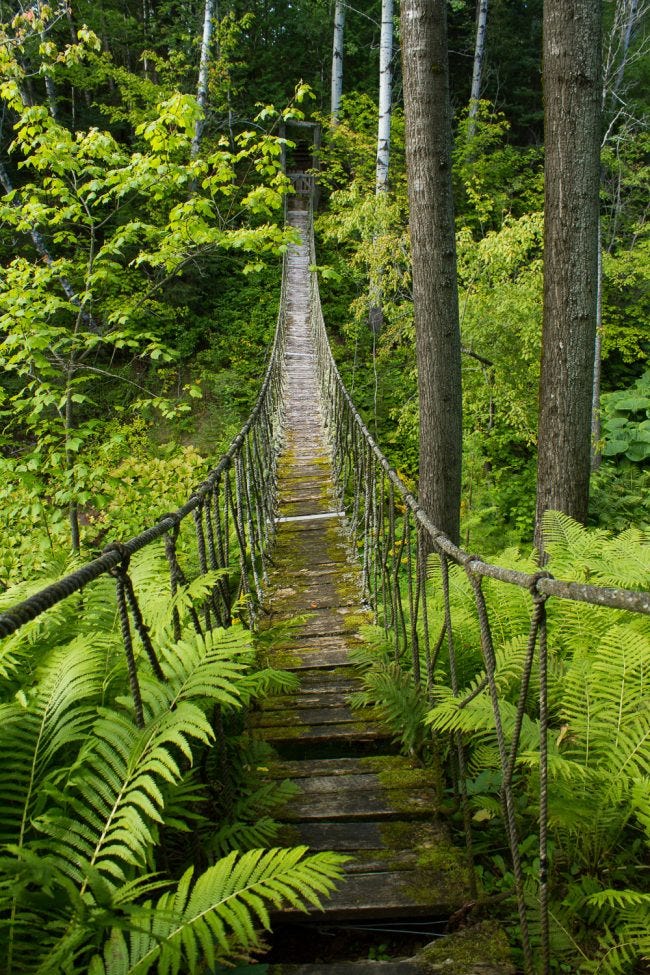 There is an amazing book called "The Greater Perfection" filled with pictures and Francis Cabot explaining his life's work, which I would recommend to everyone if it were affordable and easily available.
Doctors would prescribe it would for the soul.
However, there is a wonderful movie on Francis Cabot called "The Gardener" which is available for free on Amazon if you are a prime member. Take a look at this two minute trailer and it alone should lift you and calm you down.
One prescription for the pressures and challenges we face is to take a walk in a Garden.
Regardless, it is key to remind ourselves of Francis Cabot's belief that every individual is creative and we have a garden within ourselves that we need to tend to so that we can bloom…
Rishad Tobaccowala (@rishad) is the author of the bestselling "Restoring the Soul of Business: Staying Human in the Age of Data" published by Harper Collins globally in January 2020. It has been described as an "operating manual" for managing people, teams and careers in the age we live in and The Economist Magazine called it perhaps the best recent book on Stakeholder Capitalism. Rishad is a sought after speaker, teacher and advisor who helps people think, feel and see differently about how to grow their companies, their teams and themselves. More at https://rishadtobaccowala.com/